Kids Gift Ideas 2022
This year, kids gifts need to go that extra mile since we're all trying to make our money stretch as far as it will go.  We've compiled a list of top toys that combine imaginative play and will last well beyond the excitement of the holiday season.
(1)  Playmobil Wiltopia Playsets
Creative, imaginative play never gets old and it's something that Playmobil always does exceptionally well.  Their newest theme – Wiltopia – combines nature, travel, adventure, diversity and wildlife, in one of the most incredibly designed play sets we've seen. From the Animal Care Centre to the Rainforest Night Light, there are so many magical ways that Wiltopia brings the rainforest right into your home.  The collector cards have a QR code that children can use online to learn even more about various aspects of their play sets, including the culture and the animals.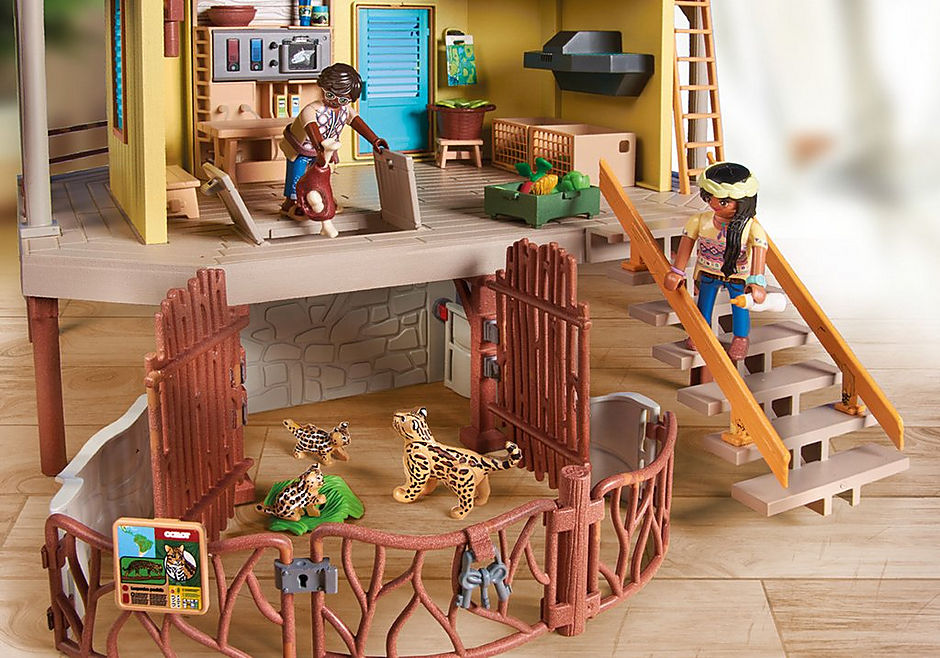 You can build them together as a family, incorporate water, your yard…it's truly an engaging, collectible gift for children ages 4 -10.
Wiltopia is available online and in most toy retailers (like Mastermind and ToysRus).
(2) Heroes of Goo Jit Zu Goo Shifters
You can't talk holiday toys without tracking down the latest and greatest in action figures.  Heroes of Goo Jit Zu combine gooey, stretchy, bending, squishy fun that allow kids to battle and rumble tumble without any bumps and bruises.  It also incorporates the latest in stress compression where kids can squish and compress the characters and they always return to their original shape.
The new Goo Shifter characters have a crushable core that, when popped, actually changes the colour of the figure. Not only do they come in wild characters inspired by dinos and wild battle figures but you can also find them in your favourite Disney or Marvel characters as well.
They're available at Mastermind, Walmart and most other major toy store.
(3) Munchkin Color Buddies Dispenser Toys
These adorable colour buddies make bath time fun and engaging for wee ones.  They encapsulate bath fizz to protect little ones while also adding fun colour and moisture to the water.  The fizz are easy-to-clean up, non-toxic and contain shea butter and Vitamin E, leaving water and skin smooth.
You can grab yours online for less than $20 or in some stores like Shoppers Drug Mart and Walmart.  Refills are available as well and because the compartment characters aren't rubber and sealed they don't mold, which is an extra bonus.
(4) Barbie City Adventures Cafe and Cab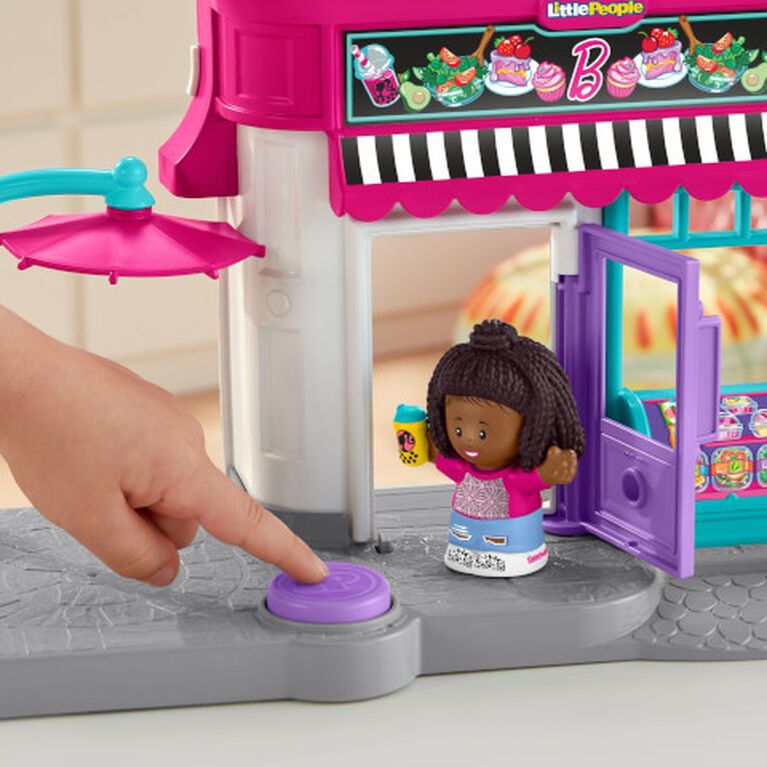 We love this Barbie City Adventures Cafe and Cab because it is age appropriate and brings a brand like Barbie, that so many youngsters love, to a level that they can enjoy.  There is a large push button to open the cafe door and a fun little taxi to push around town.  The accessories are all toddler size and the sets can all be built upon with each occasion like upcoming birthdays and such.  It's a great way to introduce a toddler to Barbie without worrying about small pieces.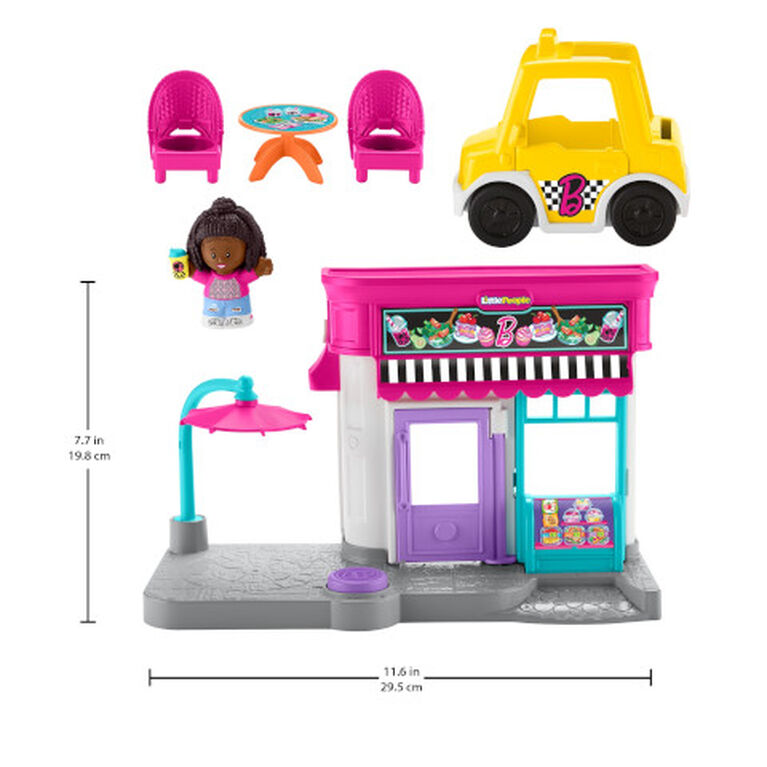 You can learn more online or buy them now in any major toy store – this set retails for $27.99.
(5) Thomas & Friends Launch and Loop Maintenance Yard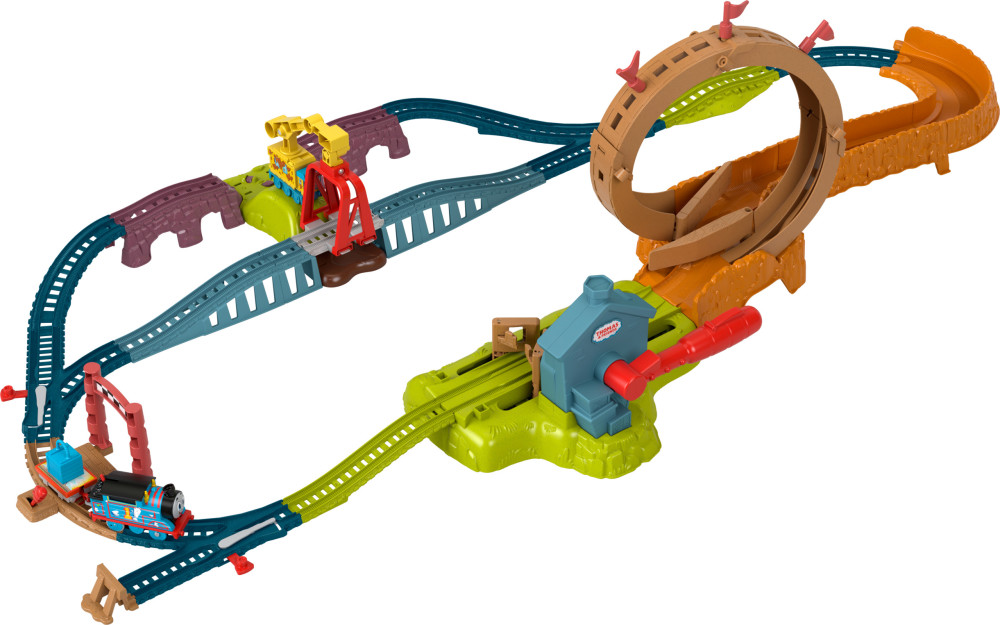 The Thomas & Friends craze is far from over – so we always track down what's new.  This year, all the talk is the Fisher Price Launch and Loop Maintenance Yard.  You can't see a Wish List book or Toy Guide without this item circled.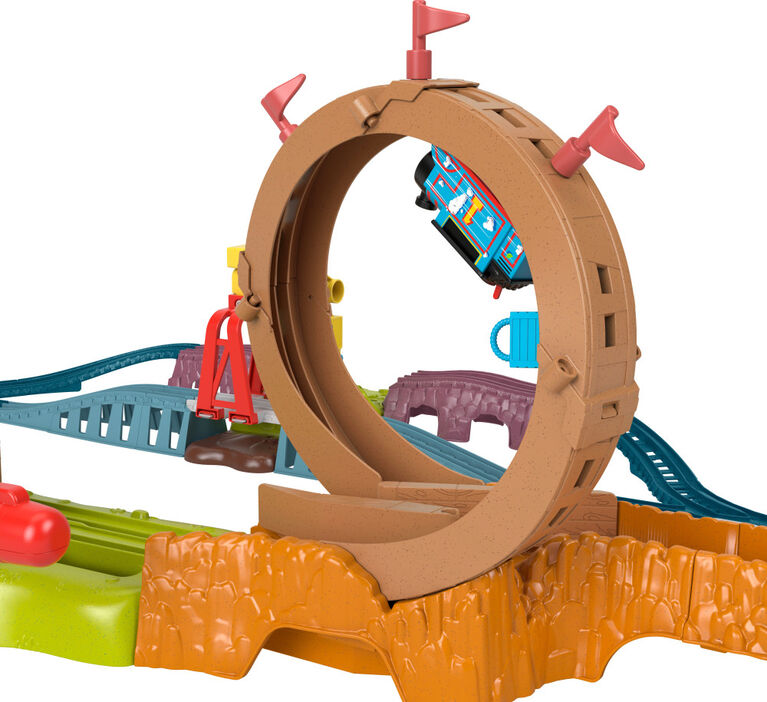 Young conductors can get ready for this epic track set that contains 16+ feet of track for little engineers to recreate the loop de loop featured in the show: Thomas and Friends All Engines Go! Kids can send the motorized Thomas engine through the loop, up two different hills, and then use Carly the Crane to complete the track and help Thomas make his delivery. This set is compatible with any Thomas and Friends track, except wood. (Additional track and train sets sold separately and subject to availability.).
This set is great for fine motor skills and is targeted for children aged 3+.
(6) Munchkin Floating Bath Game
This adorable ring toss polar bear game is a great bath toy — and lets face it, most young kiddos cant get enough of bath time.  Finding air tight toys that don't mold is key (and this is one of them).  The adorable little bear lays belly up in the bath water and kids toss the rings onto his legs or stack them on his tummy.  It's great for those motor skills.  Again, it's under $10.  A fun gift for the grandparent's house or to bundle together in a little bath-themed gift basket.
Buy here from Munchkin or find it in retailers like SnuggleBugz.
(7) Fisher Price Deluxe Kick & Play Piano Gym
Gifts that grow with baby are essential – no one likes spending money on toys that you see In a donation pile within weeks or months.  This musical gym last for three years as it transforms into four different designs as baby grows.  It plays 65 sounds including real piano notes and animal sounds and when the toddler is old enough you can even take off the keyboard so it can be carried around.
It's a great gift for any new family.
You can buy it at most major retailers or online here  from Fisher-Price ($64.99).
(8) Munchkin Falls Toy
Create a downpour with this must-have bath toy — another essential for this holiday season.  With cold and flu season on the rise. kids are rinsing off more than ever (especially with parents finding natural ways to bring down fevers).  So, we're seeing kids of all ages looking for ways to make fun in the bath.
This Falls Toy is a great way to problem solve — it comes with one pour cup and three straining cups that can be rearranged in different patterns.
Buy it here from Munchkin or you can find it in Walmart and other major retailers.
(9) Munchkin Fishin' Magnets
Our boys love their fishin' toys: this Munchkin magnet rod is a must-have so little hands can practice their fine motor skills.
It's another great find for under $10.
Bundle it in a bath-themed gift for grandparents or your littles.
(10)  Magic Mixies Crystal Ball
If you could look into a crystal ball and predict the success of a toy, you'd likely see that this one would fly off shelves.  Last year, people were bidding up to 5 times the sticker price to get their hands on one of these for the big night. So don't get stuck without one.  Let this guide be your warning.  The Magic Mixes Crystal Ball is the update to the original Magic Mixies design where a stuffed toy appeared after completing a variety of steps.
With the Crystal Ball, kids create their very own fortune-telling Magic Mixie by performing the Creation Spell using a light-up interactive magic wand. Be amazed as the Crystal Ball magically responds to the wand's movements!  In the end, you will create a fortune telling PET!!
If you're giving kids a gift from the heart, that speaks to their interests, it's hard to go wrong.  But if you're on a budget and you want the gift to last beyond the holiday season, think longevity: what characteristics will keep the child's attention beyond a fad or trend.  Does the toy respond to commands?  Can kids interact with the gift in creative ways (online, outside, in water, repurposed)?
Let us know if any other gifts top your list.